Paid Social Media Advertising: How it is essential for Business.
Paid Social Media Advertising is a for most important marketing tool in the modern era. Paid social media advertising is the most cost-effective form of advertising available today.
As paid social media advertising company we target the exact demographic audience who can be your potential customers. We can target specific audiences by ages, locations, and much more.
Social media is the most frequently used communication medium these days. Over 90% of internet users are using Social Media sometimes in their daily routine life.
It's easy to target your relevant audience through paid social media advertising campaigns also create your brand recognition. We can generate more followers, engagement, and sales leads fast.
Brain Studio is a paid social media advertising agency with a focus on driving impactful business growth through social media marketing services.
Types of Paid Social Media Advertising Platforms
There are different paid social media advertising platforms available. Each one of them is different from others, has different audience and serves different purposes.
Facebook Advertising – Facebook is the most widely used social media platform worldwide. We can target the audience based on their interests, demographics, and geography. With our Facebook paid advertising strategy we engage more and more customers for a sales lead.
Twitter advertising – Twitter lets to choose the objection for your campaigns like tweet engagements, website clicks, followers, or even leads. It only charges your when specific action happens.
YouTube advertising – YouTube is one of the largest search engines and has a huge number of adult audiences than any cable network. With an effective YouTube ad campaign, you have more chances to reach out to your potential customers.
LinkedIn advertising – LinkedIn plays a vital role in B2B relationships; Most of the brands follow other businesses on LinkedIn. LinkedIn Advertising helps you to engage with these B2B customers.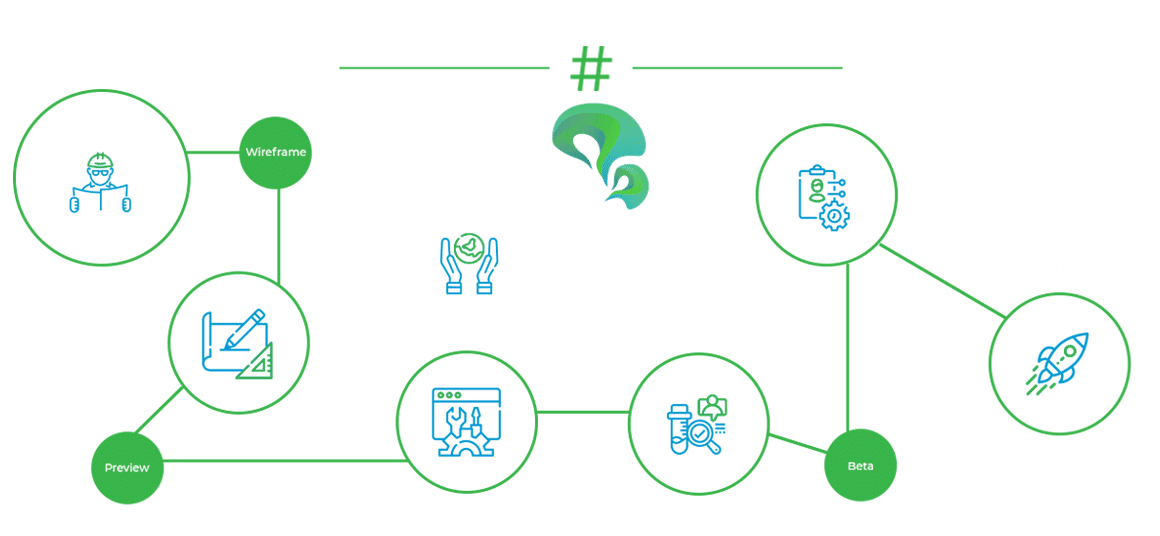 Our Paid Social Media services process.
Audience + Competitor Research
Pinpointing market opportunities
With the help of modern tools and old-fashioned research, we analyze where your competitors stand and how to be different from them.
Our paid social media experts use their expertise, analytics, social listening, and other business data to narrow down the target audience for the maximum impact.
Search Engine Marketing
Boosting brand visibility
Google is the most powerful widely used search engine with roughly 3.5 billion searches every day. 95 % of the users don't get past the first page for the relevant search. With search engine marketing strategies, we will enable your brand to reach the top of the first page and top of the mind.
With our keyword research and analysis of trending audience data, we manage to develop highly targeted ads. That position your business for greater visibility.
Measurement + Reporting
Limitless data work.
With deep analysis and monitoring KPI's we set benchmarks and measure performance for the campaign's goals. Where we analyze any discrepancy in the specific area, we make necessary adjustments to improve the campaign for the maximum benefits.
We report on a weekly and monthly basis to our clients and share successes and suggest ways to improve the impact of the campaign. It enables us to analyze trends and shift spend to higher performance channels and maximize our advertising reach.
Campaign Creation
Setting up for success
We develop and run your ads campaign in so much successful manner and attract more visitors to your website and eventually leads to sales. We Create audience groups, plan to spend, put creativity, and strategize how we want to start testing and optimizing when the campaign is launch.
Social Media Advertising
Engagement and influencing people
With practical targeting capabilities, the range of channels, and the ability to make a maximum impact within a small budget, we manage to run a campaign for maximum use of resources. Our team are experts in developing, monitoring, and optimizing social campaigns across all the major social media channels.
In-Stream YouTube Ads
Extravagant Brand image
Are you willing to make a real impact on your audience? Our creative team is professional at creating rich and meaningful ads for YouTube in different formats to make the audience informed and entertained.
Display, Retargeting + Programmatic
Making a real impression
Display and re targeting make your brand In front of mind of your audience drag more traffic to your business website. With our strategy, we place your ads on the channels where your audience is found.
What Brain Studio Offers
Brain Studios is a paid social media advertising agency working in digital marketing industry for more then a decade. We have a long list of satisfied clients who always put their trust in us and we are proud to fulfil all their marketing needs.
We have team of experts in designing, copywriting, creative strategists, and data scientist to create a best marketing and paid social media advertising campaigns for your brand.
Brain Studios is one the best paid social media advertising company in US. We can make your brand stand out and most shouted out in the crowded market with our latest strategies.
Feel free to ask our sales experts for quotation and start being a successful brand.
CONTACT US
Give us a call, send us an email or a letter - or drop by to have a chat. We are always here to help out in whatever way we can.
CONTACT DETAILS
ADDRESS

93 Worth St, New York, NY

PHONE

+1-214 509 6553
+44-207 097 5251

EMAIL