Why Every Business need affordable Logo Design services?
Every business is looking for affordable logo design services. A well-designed logo can help a business to attract more potential customers and boost your brand name.
Building a solid business foundation means developing a logo that inspires others.
Brain Studioz is a custom logo design company in the USA. We offer affordable Logo Design services and deliver free professional advice to our clients for any request they might have.
An excellent logo is extremely influential in the establishment of a corporation emblem. It helps to create a long-lasting impression in the mind of your consumers and successfully exhibit the mindset of the brand.
Logos are used as a visual manifestation of the company's overall identity that why it's important to hire a professional logo design agency for the logo design.
Our affordable logo design services would establish an expert picture of your company and help you boost your brand recognition among your clients and customers.
Just thinking about Microsoft, IBM, Sony or dell, even if you see a glimpse of the logo you will certainly be able to recognize the company. A logo needs to be easy to remember.
Why Brain Studioz is the best?
Brain Studioz is working as a logo design agency in the digital marketing space for more than a decade. With your extensive experience and knowledge, we come across to develop more than 5000 logos, and that isn't just magic.
Our graphic designers and strategist sit together with the stakeholders and gather all the information they can before getting started it.
Our designers brainstorming ideas to come up with a unique idea about the design for each of our clients. This is the reason we ensure that our services remain dynamic while crafting a logo.
Our affordable price policy is one of the many reasons why our clients prefer us and that explains our surging reputation in the industry. You can stay assured that our affordable pricing will never compromise the quality of the work we deliver.
Contact our sales teams for the best quotation and start giving your company a brand appearance.
Your brand awareness is just a click away.
At Brain Studios we help you redefine your brand recognition by affordable custom logo designs
Crafting Custom Logos with Impact.
In today's world, people see more logos than ever before, but they happen to memorize a few of them. A carefully crafted custom logo design tells a unique story about the brand, speaks values loudly, and embodies their brand.
While most brands know the importance of the custom logo design, realizing their ideals in a symbol is a huge challenge. Custom logo designs highlight and emphasize the character of your business.
The simplicity can be a fundamental concept for any logo design, these designs differ commonly depending on the nature and scope of a company.
Preferably a company emblem must be capable to communicate your business values, mission and the nature of the product or services provided to the viewers.
Brain Studioz is a logo design agency that works with the vision of providing logos that can carry your business uniqueness, essence, and objective.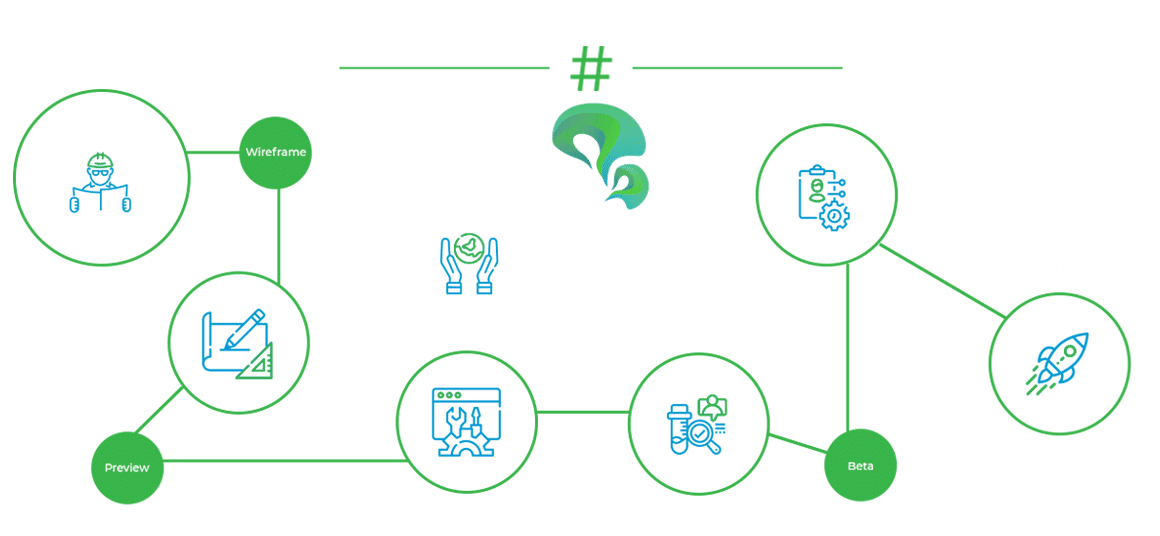 How our logo design process work?
Analyzing & Planning
Getting your point of view.
Our process of creating a custom logo design begins at the source. Brainstorming with the people that matter to a company and having their views and analyzing their expectations.
We sit down with the stakeholders and spend a good time in understanding and analyzing the external and internal brand perceptions, identity and objectives, and competitive whitespace for logo creations.
Draw the icon
Putting pens and paper together.
After gathering all the essential factors that can be helpful from the company point of your and consumer's point of view.
We start putting pens and papers together and draw an iconic emblem your company that represents the value of your business and create a branding image for your products.
Our expert graphic designers draw different designs according to the requirements and needs of your company and present it to you to so you can choose.
Research
Laying our basic foundation
Research and study are the core of our logo design process and implementation. Just before even raw sketches are conceived, we try to ad-context by analyzing trends, studying competitors and identifying the audience.
This lays a strategic foundation to guide over the rest of the project and crystallize our understanding of brand identity, client vision and customer sentiments and many other aspects of the project.
Fundamentals
Setting an artistic foundation
The information we gather from research allows our team to curate a range of materials for custom logo design inspiration. From mood boards to competitive research, to get the idea of resonate with brand stakeholders.
As a custom logo design company, we try to determine the ways of how consumers perceive your brand and what is its expectations.
Implementation
Ready for digital landscape.
Modern brand depends on their logos to express the nature of your business, from an app icon to push notification and they do say a lot.
One a logo design is approved; our team pinpoints the essential use cases and builds out a creative asset to fit a range of digital situations, ensuring visual identity is consistent across the board.
Workshopping
Sharpen the winning design.
We take a constant approach for the approval process, presenting concepts to stakeholders, getting their inputs, and refining it until we check all the boxes. From drawing a raw sketch to color mockups, to finish line, your feedbacks are the fuel to the process.
CONTACT US
Give us a call, send us an email or a letter - or drop by to have a chat. We are always here to help out in whatever way we can.
CONTACT DETAILS
ADDRESS

93 Worth St, New York, NY

PHONE

+1-214 509 6553
+44-207 097 5251

EMAIL