Digital PR Agency: Why every business needs it?
Digital PR Agency is a company that develops online marketing strategies to enhance the online presence of your business.
Digital PR agency and traditional PR agency are similar in many ways but reach out to a much broader audience can't be possible only if you are relying only on traditional PR. Digital PR constants develop different internet-based strategies to engage a bigger audience for you.
These strategies made by Public Relation consultants consist of search engine optimization, content marketing, influence outreach, and social media.
Digital Public Relations Agency has a substantial direct and indirect influence on businesses.
Some of the benefits you would want to have when running a Digital PR campaign are improved SEO and ranking, boost website traffic, build brand trust, generate leads and increase sales.
Get Started with a Digital PR Campaign
You decided to do digital PR for your brand by a professional public relations consultant, that's great! the main thing is to get started.
When you realize the power of the internet and start taking advantage of digital PR in building your brand. You will come to know which tactic is working and which isn't and make necessary changes accordingly.
Start getting knowledge of your audience, who is interested in your brand through surveys and social media interaction. Develop a fan base and increase brand awareness.
An exceptional digital PR campaign in all the targeted areas will help you analyze flaws in early approach and how to overcome those discrepancies, and start a prosperous journey in developing your brand.
Brain studios has experts and analytics, who will run a deep scan to your business and brand. Highlight gray areas in which workers need to be done and develop strategies to relegate those obstacles.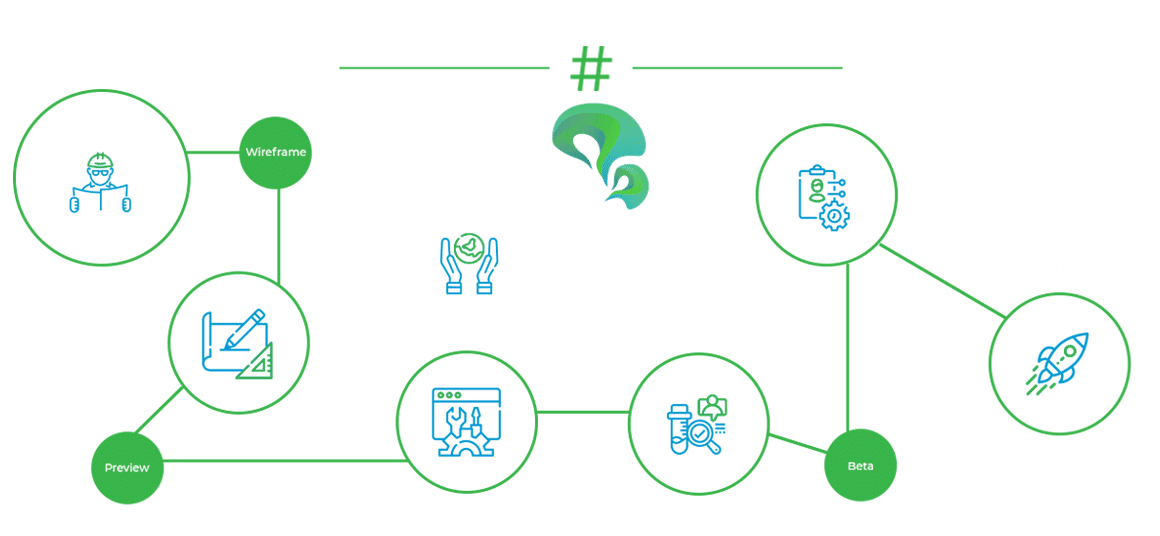 How we approach Digital PR
Analysis
Setting Goals and objectives
Being a Public relations consultant we kickoff by defining our goals and objectives for the campaign. We will do a deep analysis of your brand and create a model on what is your model, how your audience perceives it and how to make it more trustworthy for your customers. Goals and objectives will help us set targets and strategies to achieve them.
Media List Creation
Building out contacts
As soon we can create a clear picture of your current situation, we will start working on the strategical journey of your brand and bring it into the limelight. It all begins with the creation of a media list, this media list features reporters, pod casters, bloggers and influences in a tradition PR and Digital PR media who might be interested in your brand's story. This media list is expandable as we get to know more and more opportunities to shout out for your brand the list will continue to expand.
Landscape analysis + Social listening
Putting an ear to the ground
Our experts will study your industry trends, competitors' positioning, and success stories of the past. We use different tricks and tools for social listening one of them is Meltwater to measure your brand perception and track down who is talking about your brand on social media.
Outreach + Content Creation
Making the connection
As an essential part of creating a PR campaign developing and maintaining relationships plays a vital role. Our PR experts deal with this challenge by influencing new and existing customers, building bridges between your brand and your team of collaborators.
We will tell your brand story through proper channels, press mentions or monthly column, our team will develop a content that creates engagements. Our professional copywriters, designers, and creative strategists can own this process from start till end.
Reporting + Monitoring
Scaling up
As soon your brand story is viral, we watch and learn from trends and improve it in a batter way. Our data scientist continuously monitors the campaign and ensure your brand is always putting its best foot forward. We share reporting with our clients monthly about the campaign stats, our goals, and achievements.
What Brain Studios offer.
Brain Studios is working as a digital PR agency for more than a decade. We have a long list of satisfied clients who always put their trust in us and us proud to fulfill all their requirements.
Brain Studios is a communication agency in New York and working as a public relations consultant in the digital marketing industry.
Our professional copywriters, designers, creative strategists, and data scientist create the best marketing and PR campaign for your brand. We will start from nobody to most shouted our brand in the industry.
Call our sales experts today and ask for the quotation.
CONTACT US
Give us a call, send us an email or a letter - or drop by to have a chat. We are always here to help out in whatever way we can.
CONTACT DETAILS
ADDRESS

93 Worth St, New York, NY

PHONE

+1-214 509 6553
+44-207 097 5251

EMAIL